Los Angeles Times photographer Barbara Davidson spent two years documenting how gang violence is destroying innocent lives in the City of Angels. Her project, Caught in the Crossfire, went on to win the Pulitzer and Emmy awards.
Barbara mastered her story-telling approach through multiple assignments over two decades and across 52 countries covering war, humanitarian crises and the human condition for the Los Angeles Times, the Dallas Morning News and the Washington Times.
She has covered both breaking world events and underreported stories, turning a compassionate eye towards individuals striving for dignity and normalcy.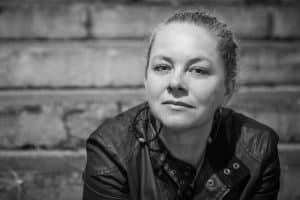 Canadian Barbara Davidson is a photographer for the Los Angeles Times. In 2011 she won the Pulitzer Prize and an Emmy Award for her work on the victims of gang violence and their families in Los Angeles. Davidson had already won a Pulitzer in 2006 as part of a group of photographers that documented the destruction caused by Hurricane Katrina in New Orleans. She has worked around the world, for example in Rwanda, Bosnia and Herzegovina, the Middle East and China.